You don't have to donate breast milk to support The Milk Bank! The lifesaving gift of our generous breast milk donors is supported behind the scenes by volunteers, financial donors, and corporate partners who who help demonstrate that there are MANY ways to support The Milk Bank's mission.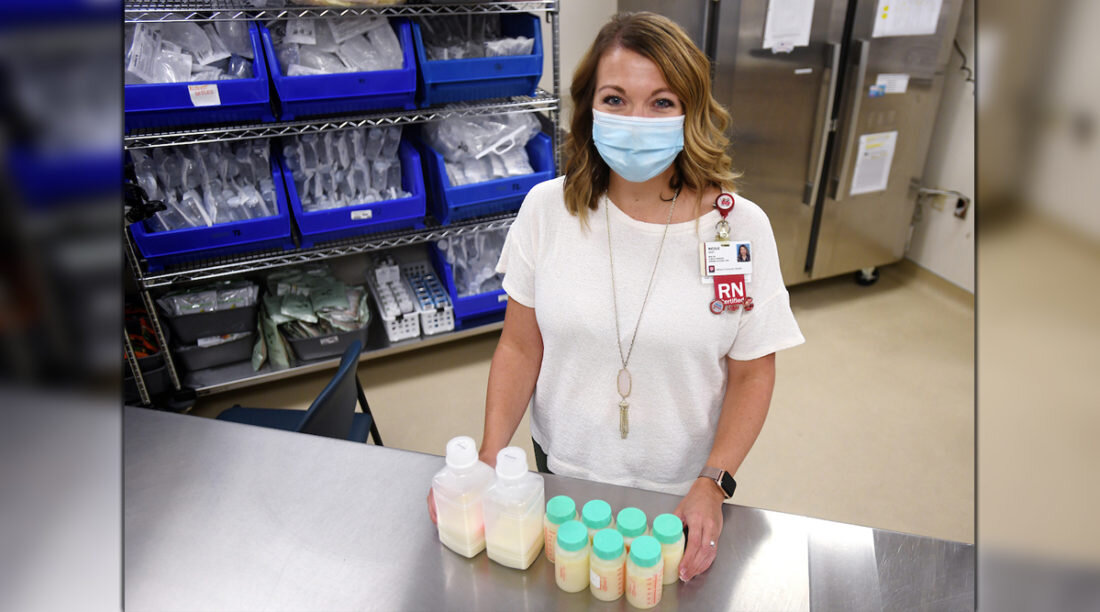 The Director of Clinical Operations at IU Health Methodist Hospital, Nicole is a former milk donor herself! When Nicole was at Riley Children's Hospital, as clinical nurse manager, she also managed their milk lab. She was also interviewed about IU Health Network's support of nursing moms and the use of donor milk. Nicole's donor experience and clinical perspective are key.
Volunteers who sit on our board of directors, don't do much sitting! The Milk Bank's board and committee members are passionate about public health and come from a variety of professional backgrounds throughout Indiana, Kentucky, and Missouri – our primary service areas. This group of committed advocates donate their time, resources and talents to help us achieve our mission & vision.
As we say goodbye to retiring board members and welcome the newest class, we THANK all the industry and community leaders – past and present – who serve us so well.
---
Congrats to new board class of 2023
---
Because of our work as a living tissue bank, we have a Medical Advisory Committee, currently led by Dr. Eka Akinola, which reviews and interprets the latest research and guidelines from our governing body to ensure our lifesaving work is held to the safest standards.
We are so grateful to all the talented community leaders who donate their precious time, incredible talents and deep resources as board and committee members.
Head on over to our website to read about all of our incredible board members. And if you are interested in using your knowledge and expertise to make a difference, find out what the next step is and learn more about what it's like to be a board member for The Milk Bank.