The International Lactation Consultants Association recently wrote a powerful statement in support of black families, which reads in part:
Starting with pregnancy and birth care and continuing throughout the lifespan of Black Americans, systemic racism affects every aspect of life, from housing to health care to criminal justice to education to employment.

We believe that access to maternal and infant health care, including lactation care – and opportunities to enter the profession – are fundamental to a just start in life. As Michael Lu, physician and Associate Administrator of Maternal and Child Health at the United States Department of Health and Human Services, says: "We can't all be created equal if we can't get an equal start in life."
The Milk Bank is proud to have signed the statement, and we'd love for you to read it.
Now is also the time for action! One of our long-time supporters, the March of Dimes, provides some great resources on how we can all take action to protect moms and babies from the harm that racism causes. They even have a webinar series, on how we can support healthy Black moms and babies.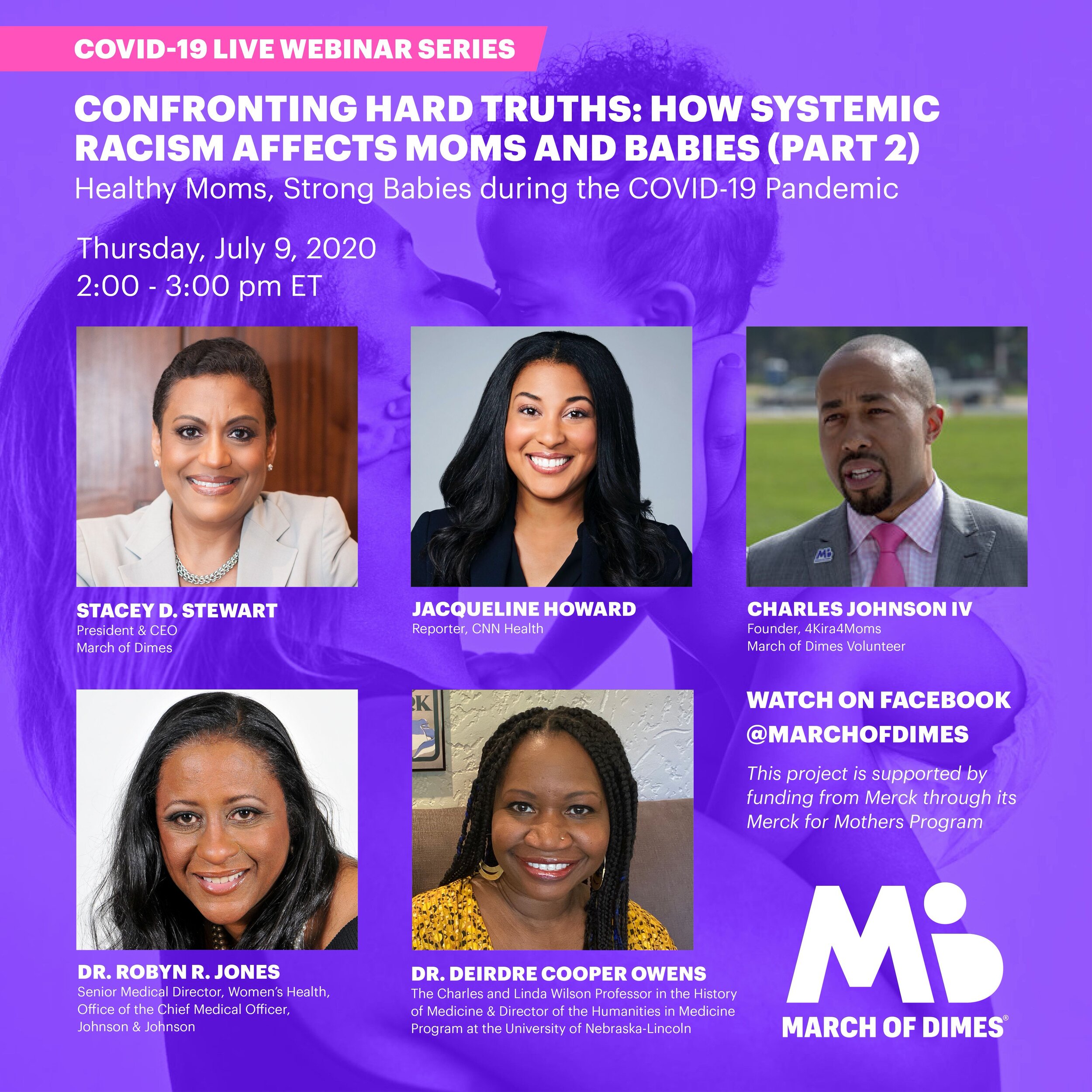 At The Milk Bank it's our mission to promote community health by expanding the safe use of human milk for all babies, especially premature and ill infants. Not only is The Milk Bank in the fight against infant mortality, we're in the fight against health disparities that disproportionately affect Black families.
Again, from March of Dimes:
WOC are more likely to live in neighborhoods further away from hospitals and ERs which creates a "maternity care desert."
WOC are three times more likely to die from pregnancy-related complications due to less access to quality prenatal and maternity care.
Fewer WOC are screened for PMADs (perinatal mood and anxiety disorders) and less likely to receive mental health follow-ups.
And from the CDC, specifically related to breastfeeding:
Black infants had a significantly lower rate of any breastfeeding at age 3 months (58.0%) than did white infants (72.7%)
Black mothers disproportionately experience a number of barriers to breastfeeding
Hospitals in neighborhoods with larger black populations are less likely to implement evidence-based maternity care practices supportive of breastfeeding.
The health benefits of breastfeeding for mom and baby extend into adulthood – making these disparities a true public health crisis and racism is a factor in the frightening health statistics for Black mothers and infants.
We remain committed to the advocacy work necessary for the well-being of our communities & families.
Much love to all Black moms, we see you.