For the first time, The Milk Bank and the Indianapolis Colts are partnering to provide a lactation station at this year's training camp at Grand Park Sports Campus in Westfield. Free daily events are held from July 25-August 15, 2019.
The "Mom Mobile," a specially designed RV that gives nursing mothers a clean and convenient location to nurse or pump, will debut at camp on July 25.  Loaned by Mount Comfort RV, the station:
·       Will be available each day camp is open to the public.
·       Can accommodate three to four moms at a time and includes a changing area.
·       Will be located between Colts City (Fields F4 & F5) and the main practice fields (F10 & F31).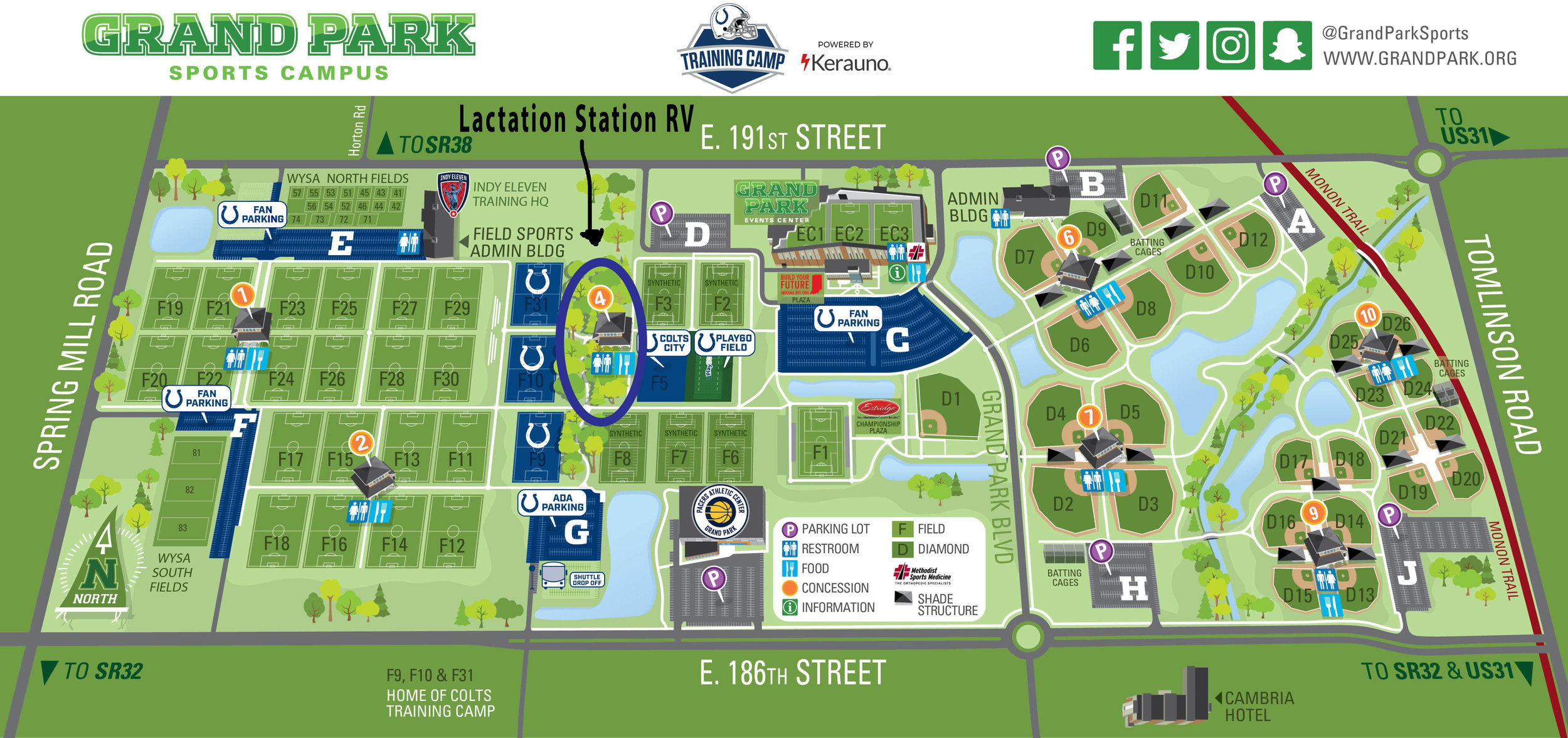 Last season, the Colts installed three lactation pods at Lucas Oil Stadium as an option for nursing mothers at games or other stadium events.  Response from mothers and families was so tremendous, the team decided to offer the same accommodation at training camp, and asked The Milk Bank to make it happen.
There are many family and kids activities throughout the training camp. Make sure to check the schedule of events and reserve free tickets online!